Authorized NAPA Crash & Collision Centre
At Wise Auto, it is our aim to provide services that will give our customers long-lasting benefits. We are an authorized NAAPA Crash & Collision Centre. In other words, our services are of supreme quality.
The advantage of coming to us is that after your car is given a paint job, it will shine more than before. We have an experienced and skilled team of technicians who can make your car safe and appealing at the same time. Through our expert sanding, welding and paint preparation processes, we provide protection for your car's exterior. We remove damaged parts of the windshield, cover up dents and remove rusted areas of your car. We also have the only known graphic auto artist on the island.
For the best auto body and paint services in Cayman Islands, call the professionals today. We guarantee that our services will give you the complete peace of mind.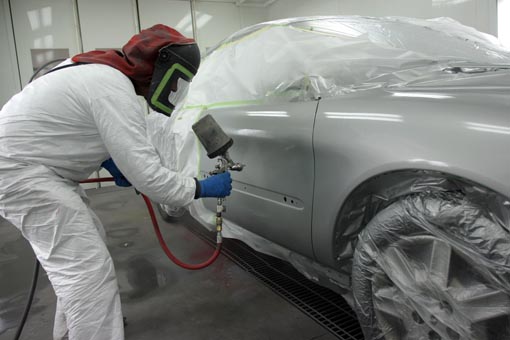 Free Estimates Available!
At Wise Auto, we also free estimates, pick-up and delivery services to our customers. If you can't come to us, we will come to you.